What are the advantages of shooting in a film studio?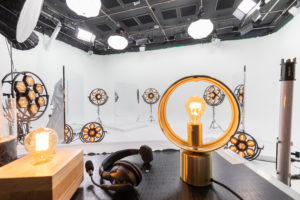 A film set presents numerous advantages that can be crucial for the production of superior quality contents. Here are the principal reasons that you should take into account to decide to shoot in a studio for your next project.
1. Total control of the light :
In a film studio, you have the capacity to manipulate the light as you wish. Whereas you need a soft and subtile lightning or a dramatic and lively one, everything is possible in a studio !
2. Sound Isolation :
The film studios are conceived to minimize the sound interference. It significates that you can record sounds of a high quality without indesirable background noises.
3. Professional equipment :
The film sets are generally equiped with the best material available, including high quality cameras, microphones, or edition softwares.
4. Controllable environment :
In a film studio, you do not have to worry about extern elements such as the weather or the unexpected perturbations. You can create the perfect ambiant for your project.
5. Flexibility of the staging :
In a film studio, you have the possibility to quickly change the decors and the accessories. You can set up the next scene in a very few amount of time.
6. Efficacity :
The filming in a studio are generally more efficient because everything is accessible and may be prepared in advance.
7. Expertise on stage :
By choosing to film in a studio, you often benefit from the expertise of experimented professionals that can help you for the production and the edition.
A filming in a studio can offer a level of control, flexibility and efficacity that you will not find in an outdoor filming. Whereas you are an expermiented director or a beginner in the domain of content production, the filming in studio can help you producing higher quality content. In this objective, the Studio 51 propose its services for the creation of audiovisual contents. Our film set of 100m² equipped with a 4 faces cyclo that can be in green, black, white or other colours, some light material, a video control room and other spaces such as a lodge and a coffee space that allow you to create good quality content.
Photo credits :
Diffusion : France Television
Production : Kayenta
Studio : Studio 51
#StudioTournage #Studio51